The Sanctuary for Senior Dogs

a 501(c)(3) organization dedicated to the rescue, adoption, and lifelong care of old dogs for 21 years!
We are a top-rated non profit through GreatNonprofits since 2013 and hold the Gold Seal of Transparency on Guidestar!
Still available! Get your copy today!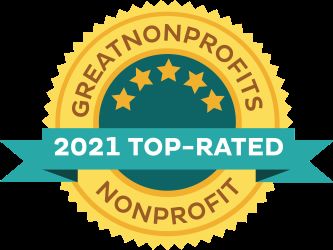 Covid-19 Update 2022
The Sanctuary has resumed limited hours open to the public. Current hours are Wednesday 6-7 PM and Friday/Saturday 11 AM-12 PM. We will hold Adoption Sunday January 30th from 2-4 PM. Masks are required for open hours and indoor events. Please stay safe and love your dogs.



Urgent Need for Foster Homes in NE Ohio
We are actively looking for new fosters in the Greater Cleveland, Ohio, area. Can you open your heart and home to an old dog in need now and beyond the limitations imposed by COVID-19? The Sanctuary pays for medical expenses and food; you provide the safety and love. Please contact us for information on how to join us in our life-saving, life-changing work.
You can help a neglected, old dog feel new again, just like Bruce.



Adoption & Education Center
4860 Broadview Road
Wednesday 6-7 PM, Friday & Saturday 11 AM-12 PM



Did you know that Sanctuary dogs have a place with us for life?
Sometimes dogs come to us so ill or so emotionally damaged that rehoming them is not in the dog's best interests. In our
Forever Fosters
program, our
hospice foster homes
provide Sanctuary-sponsored care and lots of love for these dogs for the rest of their lives. You can be a part of this exciting program by sponsoring one of our wonderful senior dogs like Bubbles. Read her story and the stories of our other Forever Foster dogs on the
Forever Fosters: Sponsor a Senior Dog
page.



In Memory of Laverne Ball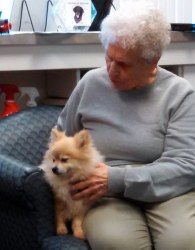 On March 24, 2017, the Sanctuary lost a long time volunteer and member of the Sanctuary family. Laverne Ball and her daughters Cheryl and Joanne have been dedicated supporters, volunteers, and for more than a decade. Laverne could often be seen at the Sanctuary office cuddling with whichever dog was there on that day. Her love of dogs, especially old dogs, is well-known by everyone who met her. She and Cheryl staffed the Sanctuary office one day a week for several years. Until recently, she was often a visitor at the Sanctuary during Adoption Sunday or open office hours, stopping by to say hello to all of us and all of the old dogs.
In lieu of flowers, the family has requested that donations be made to the Sanctuary in honor of Laverne to support a cause that she loved. For those who wish to pay their respects to Laverne, calling hours will be held on Wednesday, March 29, from 4-8 PM at the Busch Funeral Home, 7501 Ridge Road in Parma. A funeral mass was held on Thursday, March 30, at Holy Family Church in Parma.
We extend our deepest sympathy to Laverne's family. We will miss your smile, Laverne. And the dogs will miss cuddling with one of their favorite people. You can read Laverne's obituary
here.



In Memory of Robert E. Ward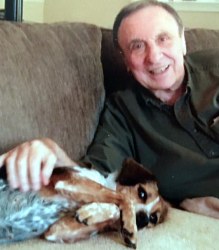 On January 27, 2017, the world lost a great man who loved animals and especially old dogs. A long time supporter of our work here at The Sanctuary for Senior Dogs, Robert Ward left a grieving family who wished to preserve and honor his memory through our work with abandoned old dogs. To that end, we have established the Robert E. Ward and Elsa M. Ward Memorial Fund to honor the family's belief that we have a duty to protect, love, and defend animals.
Robert Ward's son Kurt wrote the following tribute to his father and grandmother: Throughout their lives, they adopted abandoned and homeless four-legged friends into their families who had so much joy and love to give and believed that animals also have an inalienable right to life, liberty, and the pursuit of happiness. This fund seeks to honor their memories and inspire others to follow their example of protecting and defending animals in need and in harm.
We offer the family our heartfelt sympathy on their loss. You can donate in memory of
Robert E. Ward
through the PayPal link on the upper left of this page or by mailing a check to The Sanctuary for Senior Dogs, PO Box 609054, Cleveland, OH 44109. Please note that your donation is in memory of Robert E. Ward. All contributions are tax deductible.



Please join us in our work with senior dogs. Your donation is tax deductible to the full extent allowed by law. Without your generosity, we cannot continue our work to save senior dogs.
Click above to donate to the Sanctuary through our secure PayPal account.



THE SANCTUARY FOR SENIOR DOGS is a nonprofit organization dedicated to the rescue, adoption, and lifelong care of senior dogs abandoned in shelters and pounds. All of our dogs live in Sanctuary-approved foster homes until a permanent home can be found. Senior dogs too ill or too emotionally fragile to be adopted stay in a Sanctuary hospice foster home for life. All senior dogs are spayed or neutered prior to placement.
Your generous donation allows our work with the abandoned senior dog population to continue and to grow. Without your support, our work would not be possible. Please give generously. Dogs like Hercules are counting on you. Click the link above to donate through PayPal. Visit our
Support the Sanctuary
page for other ways of donating and helping. Or visit our
Sponsor a Sanctuary Senior Dog
to make your pledge of monthly support to help meet the ongoing needs of a sanctuary senior dog.
All Sanctuary dogs live in foster homes with families to care for them and love them; we do not house our senior dogs in a shelter. At times, senior dogs may enter short-term boarding until space opens up in our foster care system.
You can meet our Sanctuary dogs and your next best friend at our Adoption & Education Center in the Old Brooklyn neighborhood of Cleveland on the last Sunday of each month between 2 & 4 PM except holidays. If you want to meet one special dog, call us first to see who is scheduled to attend.
To meet a special Sanctuary senior dog at any other time, just
call or e-mail
and we will try set up an appointment with an approved adoption application on file.
Open limited hours during COVID-19
. Wednesday 6-7 PM and Friday and Saturday 11 AM-12 PM. Visit our Adoption & Education Center at 4860 Broadview Road, in the Old Brooklyn neighborhood of Cleveland, OH 44109 (just a few blocks from the old Center). Call us at 216.485.9233. Detailed directions to our Adoption Center are on the
Upcoming Events
page.
We usually have at least one friendly senior dog with us, sometimes a foster looking for a new home, sometimes a therapy dog just waiting to give some love and affection, sometimes a dog adopted from the Sanctuary. No dogs are housed at the Adoption and Education Center.
The Sanctuary is part of i-Give.com. We have raised over $5000 to date from i-Give.com, an online shopping mall that donates a percentage of your purchase to the Sanctuary. If you shop the Internet, please join i-Give and let your shopping help raise money for the Sanctuary. Click the Save A Dog link below to go directly to the Sanctuary's i-Give site.
Sign up today and earn $5 for the Sanctuary just for signing up. Help us help old dogs just by shopping on the Internet!
Search the Internet, benefit the Sanctuary.
Use
GOODSEARCH
and earn money for the Sanctuary every time you search the Internet. Visit the GOODSEARCH web site at
www.goodsearch.com
and download a tool bar to your computer to help the Sanctuary save senior dogs.
If anger wells up within you, because people are the problem,
remember your humanity and that people are also the solution.
--from "We are Their Heroes" by Jim Willis © 2001
"There's a place in the sun where there's hope for everyone."
--Stevie Wonder
© 2001-2022
No part of this web site, including photographs, may be reproduced without written permission
Last Updated: January 25, 2022