The Sanctuary for Senior Dogs |
home


Seniors for Seniors & Therapy Dogs

The Sanctuary for Senior Dogs is proud to offer Senior Dogs for Senior People, a program designed to bring senior dogs and senior people together, and Companions, a program that puts senior therapy dogs to work in the community sharing their joy and offering comfort where needed.
Senior Dogs for Senior People. As an important part of this program, senior dogs are available to qualified adopters 65 years of age and older for $65, rather than our usual adoption fee of $125.
Companions sponsors the use of senior dogs in the community as therapy dogs, working with people in need of the companionship only an old dog can give. Our work ranges from visiting people in nursing homes, hospitals, group homes, and assisted living communities to helping children in reading programs. The jobs an old dog can do are nearly endless.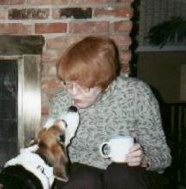 Henry & Mary Lou
The Sanctuary's first adoption & the first Companions adoption, 2001
Sanctuary Therapy Dogs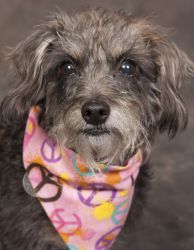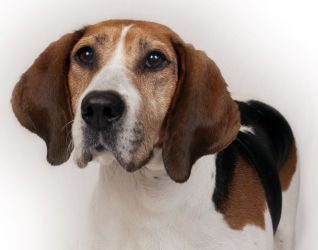 Our Therapy Dogs in training (left to right):Pollyanna, 8-year-old wire-haired Dachshund mix, & Roxy, 8-year-old Coonhound mix
Our Therapy Dogs (left to right): Almonzo (retired) & Ivy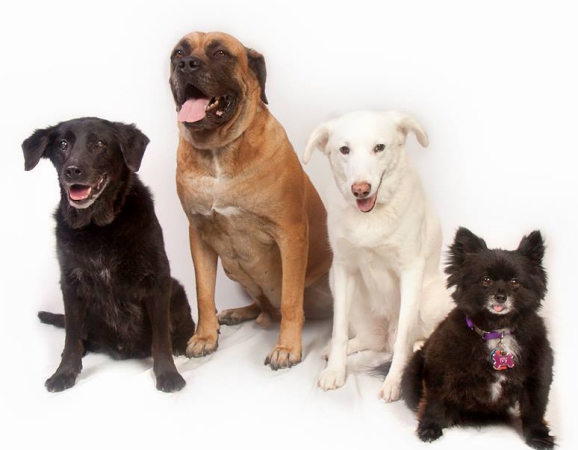 Our Quartet of Therapy Dogs (left to right): FayFay (retired, RIP), Almonzo (retired), J.J. (retired), and Ivy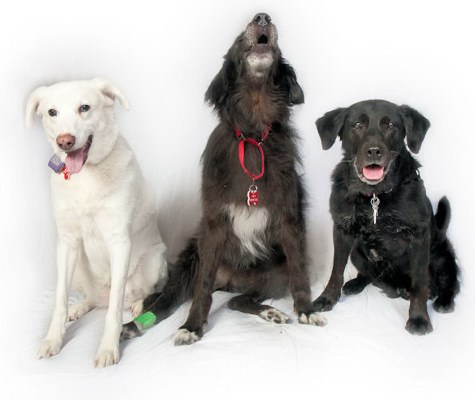 Our past Trio of Therapy Dogs (left to right): J.J (retired), Delilah (RIP), FayFay (RIP)
each expressing her personality in her own unique way
OUR THERAPY DOG: Ivy
Ivy, a 10-year-old Pomeranian, came to the Sanctuary after spending six months in the Portage County Animal Protective League awaiting resolution of the court case when she and many others were seized from a hoarding/backyard breeder situation. Unlike Bernard, the other dog to come in from the same situation, Ivy is happy and well-adjusted. Her past does not seem to have affected her. As a result, she entered our therapy dog program and sailed through her training and testing to become a sweet and active therapy dog visiting an adult group home each week and bringing untold joy to the residents. Ivy also visits schools and college campuses from time to time. She is a welcome visitor wherever she goes.
OUR RETIRED THERAPY DOG: Almonzo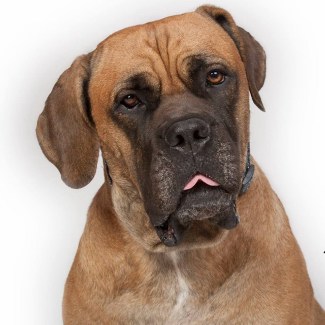 Almonzo, a 10-year-old Mastiff mix, came to us early in 2014 from an inner city dog pound heartworm positive and withdrawn. But it did not take long until his foster caregiver recognized his outstanding qualities and recommended him for our therapy dog program. Almonzo is now healthy and happy; he has gained an amazing 50 pounds and passed his therapy testing with flying colors. He and FayFay were often seen together in an area nursing home entertaining the residents and bringing them joy and comfort until FayFay's passing. Now Almonzo visits alone with a loyal following of residents and family who adore him. He has his own laid back way of making everyone around him feel at ease despite his size. He is a true ambassador for big old dogs!
Update: Almonzo has retired from active therapy dog work because of his growing anxiety. But he will remain in his loving foster home as part of our Forever Foster program for life
OUR RETIRED THERAPY DOG: J.J.
J.J.
, a 15-year-old Husky mix, found wandering by a good Samaritan and taken to an area shelter where staff quickly discovered that J.J. is entirely blind. She passed her therapy dog test with her handler Jolene in 2012 and now serves as one of the Sanctuary's therapy dog. Special thanks to the great folks at
Gold Star Dog Training
in Medina, Ohio, specializing in handicapped pets, who worked with J.J. through her training. J.J. participates in a children's reading program where she is clearly the star attraction. She also visits private clients in area nursing homes.
Update: J.J. is experiencing some back pain, so our vet recommended that she retire from active therapy work. She will remain a loved member of our Sanctuary family for life, staying in the home she has shared throughout her years. Thank you, J.J. and Jolene, for the fine work you have done representing senior therapy dogs over the years.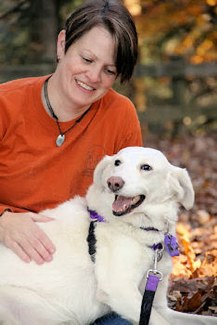 IN MEMORY OF OUR PAST THERAPY DOGS
To light a candle for any of these dogs or for any of your friends who have crossed the Bridge, please visit our
candle room.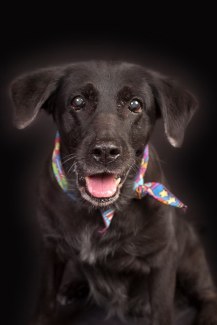 FayFay, 2000-6/21/2016
In loving memory of FayFay, who left life on the streets of Cleveland
far behind to embrace her new life with all four paws.
Registered with Bright & Beautiful Therapy Dogs in November 2013.
.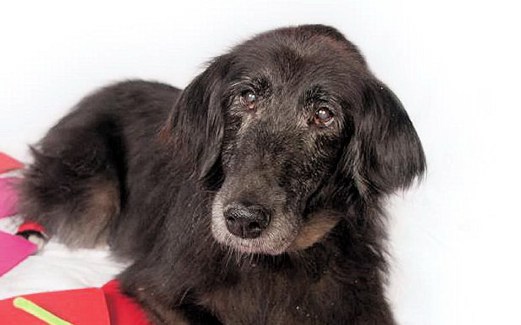 Delilah, 2001-10/29/2014
In loving memory of Delilah, who left her sad past far behind,
choosing instead to share love and joy and happiness with so many.
Registered with Bright and Beautiful Therapy Dogs, November 2013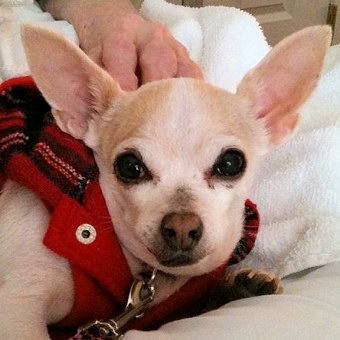 Francesca Solara, 1998-2012
In loving memory of Francesca, who overcame illness
and abandonment to bring joy to countless people.
Registered with Bright and Beautiful Therapy Dogs, March 2011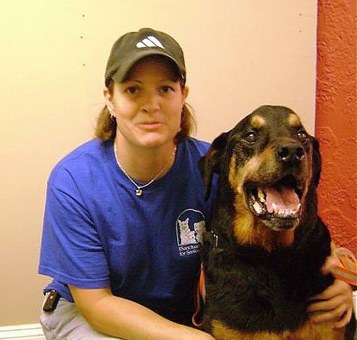 Cato, 2000-2010
In loving memory of Cato, a gentle giant who came to us after a life of neglect.
His unwavering good nature won him many friends. Even those who were
afraid of dogs were charmed by Cato's easy-going ways.
Registered with the Delta Society, July 2009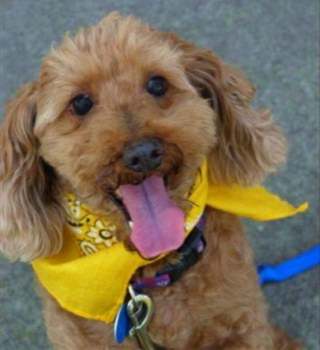 Vinnie, 1995-2009
In loving memory of Vinnie whose loving disposition and
strength in the face of adversity were an inspiration to all who met him.
Registered with the Delta Society, September 2008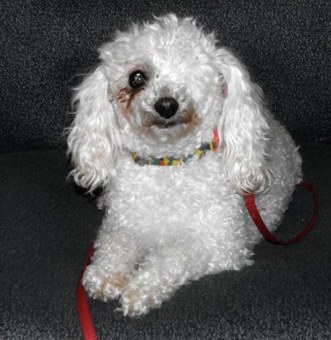 Annie Brown, 1998-2009
In loving memory of our Annie Brown whose loving nature and comical antics
were a source of pleasure to all who met her. Her therapy service was cut tragically short.
Registered with the Delta Society, December 2008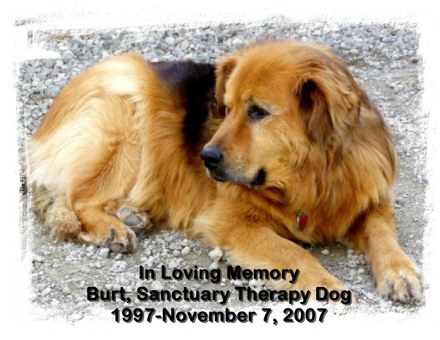 In loving memory of Burt, a big, furry love of a dog.
Registered with the Delta Society, March 2005
Registration renewed April 2007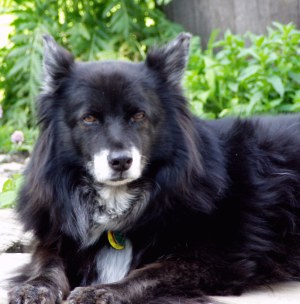 Gretchen, 1994-June 2, 2004
In loving memory of Gretchen, known for her sense of humor and joy in living.
Registered with Therapy Dogs International, May 2003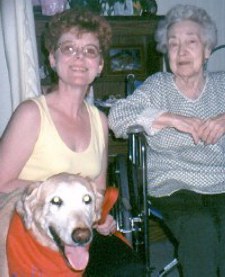 Georgia, 1989-June 25, 2003
In loving memory of Georgia, 1st Sanctuary therapy dog,
a devoted friend, companion, and inspiration to us all.
Registered with Therapy Dogs International, May 2001
Copyright 2018
No part of this web site, including photographs, may be reproduced without written permission