The Sanctuary for Senior Dogs |
home


Graying Muzzles Calendar & Photo Contest

Graying Muzzles 2021 available
Graying Muzzles 2021 is available for shipment. Because of COVID-19 and limited on site purchases, we ordered a smaller quantity of calendars this year. So place your orders soon. Calendars make excellent holiday gifts for the old dog lovers on your gift giving list. Calendars are normally shipped within 24 - 48hours.
Select the quantity from the drop down menu and place your order using PayPal or a credit card. You can also place an order through the mail by sending your order with a check to
Sanctuary for Senior Dogs
PO Box 609054
Cleveland OH 44109
ATTN: GM 2021
Calendars are $12 each.
PLEASE NOTE: International orders are not available through this PayPal link. Contact us for details on international shipping.
And the winners of Graying Muzzles 2021 are . . .
First Place (large monthly pictures in order from January through December):
Sam Moore, Forest, OH
Vera Hunter, Macedonia, OH
Wilbur Broadbent, Chagrin Falls, OH
Zoe & Jack Duffy, East Tawas, MI
Biddy Craycraft, Waldo, OH
Winny Lantzer, Richfield, OH (Cover)
Murray Doll, Spokane Valley, WA
Sydney Keefer, Parma, OH
Boris Widdowson, Cleveland, OH
Mickey Romano, Parma, OH
Roxi Andler, Brooklyn, OH
Frida Schwieterman, Columbus, OH
Honorable Mention (small monthly pictures in order from January through December):
Teddy Hughes, Dover, PA
Jojo DaSilva. Cranston, RI
Chloe Cavanaugh, North Hampton, NH
Sadie Billings, Twinsburg, OH
Shadow Delfing, N Olmsted, OH
Freddie Hudson, Peachtree Corners, GA
Pobi Oh, Shawnigan Lake, BC, Canada
Claude LaRiccia, Cleveland Heights, OH
Champ Onysko, Gates Mills, OH
Bistro Mullen, Santa Clarita, CA
Ty & Coco Freehling, Norwalk, OH
Perry Shaffer, Brecksville, OH
All winners will receive a free copy of Graying Muzzles 2021.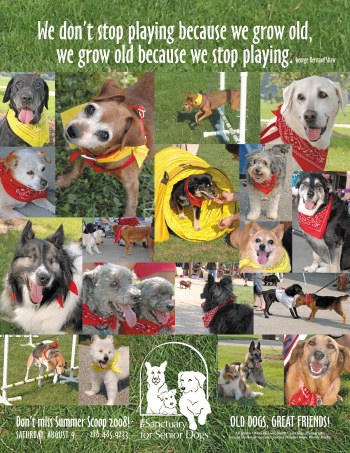 Copyright 2001-2021
No part of this web site, including photographs, may be reproduced without written permission