The Sanctuary for Senior Dogs |
home


Mission Statement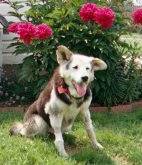 ROSE
1985-2001
At The Sanctuary for Senior Dogs, our mission is

To rescue senior dogs abandoned in shelters

To provide lifelong quality care for rescued senior dogs

To adopt appropriate dogs into loving, permanent homes

To develop programs that match senior dogs and senior people to their mutual benefit

To foster an awareness of our lifelong responsibility to our companion animals

To strengthen the bonds between humans and animals by teaching respect and compassion for all living things
As part of the Sanctuary's mission to respect all living things, we have served a vegetarian menu at our fund-raising functions since 2002. We do not believe that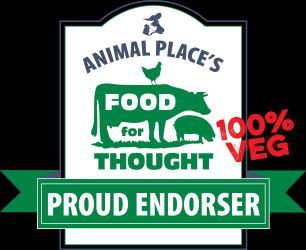 we should serve animals to save them. As of January 1, 2016, the Sanctuary has moved to a vegan menu at all functions. We have joined a growing group of animal protection agencies, individuals, environmental organizations, and others as endorsers of the Food for Thought program and encourage everyone to make compassionate choices. You can learn more about Food for Thought at
www.foodforthoughtcampaign.org.
In addition, we support spay/neuter as the best solution to the overpopulation problem among companion animals and as an important part of health care for dogs of all ages. We, therefore, spay/neuter every senior dog before placement, and we require that all animals in the potential adopter's home be spayed or neutered as well. If a Sanctuary dog is too ill to be safely spayed/neutered, that dog will not be adopted out; he will remain in a Sanctuary-approved
Forever Foster
home for life. We believe that, while dogs can be too ill for spay/neuter, age is not necessarily a reason to rule the surgery out.
We also firmly believe in the intrinsic worth of old dogs. To that end, we provide hospice care for dogs in end-stage illness, providing them with love and comfort for whatever time they have left. Our therapy dog program clearly demonstrates the worth of old dogs. We train appropriate old dogs to give back to the community that supports them. They share their joy and gentle natures with those in need of comfort in nursing homes, schools, colleges, hospitals, group homes, and libraries.
Although we cannot accept every old dog in need, we do not euthanize for space or time; all Sanctuary dogs have a place with us for life.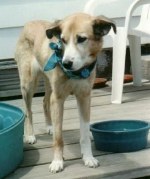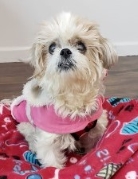 Angel, Sanctuary dog #1 Jade, Sanctuary dog #633
©2001-2020
No part of this web site, including photographs, may be reproduced without written permission